Dr. H. Jack Morris Biography
Jack Morris was born in western Pennsylvania, near Pittsburgh, in the small city of Connellsville. He received and accepted Jesus as his personal Savior on September 9, 1951, and was baptized in water on January 21, 1952. His mother bought him his first Bible as a Christmas gift, which he cherishes today.
On August 27, 1959, Jack committed himself to God and God's will for his life and prayed, "Take my all and let it be wholly consecrated Lord to Thee." He underscored the words "all" and "wholly." Almost immediately upon his conversion experience, Jack began to sense a growing passion for winning souls for Christ and discipling them to Christian maturity.
Marriage
Jack and his wife, Corin, met while participating in the youth group in a small church in Baltimore, Maryland. Not long after their meeting, the youth organization elected Jack as their president and Corin as vice president. They had to meet often to plan the Friday evening's youth services, fell in love, and were united in holy matrimony two and a half years later. It was a marriage made in Heaven lasting 69 years until her death in February 2023.
Ministry
Soon, the young newlyweds began to minister. Jack preached and cared for the flock; Corin played the organ and piano and sang solos.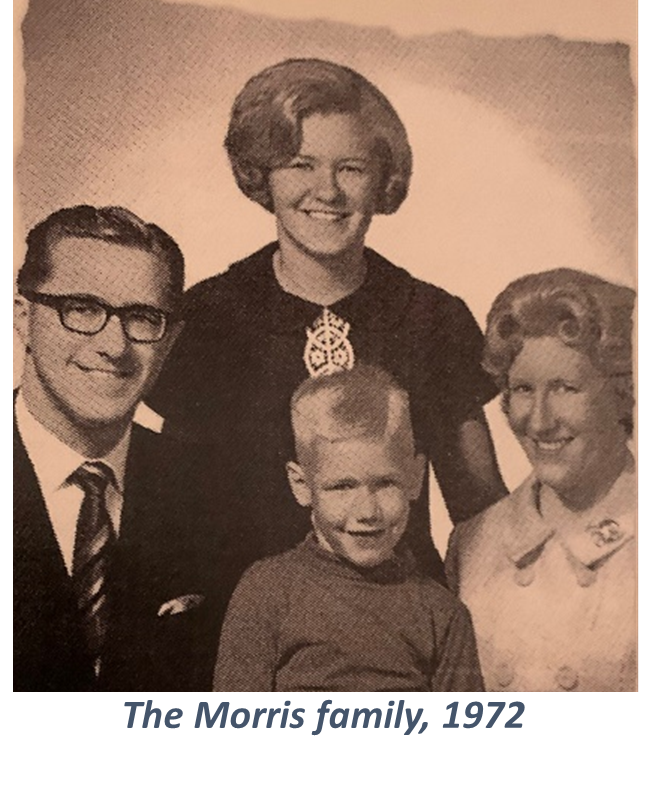 Jack was ordained to the ministry of the Gospel on April 21, 1960. He pastored small congregations in Ebony, VA; Elizabeth City, NC; Baltimore, MD; and Camp Springs, MD. On June 18, 1972, he, his wife Corin, and their two children, Rebecca, and Jack II, took a leap of faith and started the Largo Community Church with a $50 tithe. Today, that then-little start-up church, born out of a desire to spread the Gospel of Jesus to the unsaved, hurting, broken, and troubled, continues that mission.
Jack's passion was to build "a church without walls," a phrase he often used when sharing his dream, which meant, among other things, no separation by walls of race, culture, education, or any other additional barrier that might divide one Christian from another. Such a church would be united as one body in the love of Jesus who prayed "… that they may be one as we are one: I in them and you in me. May they be brought to complete unity to let the world know that you sent me and have loved them even as you have loved me." (John 17:22-23)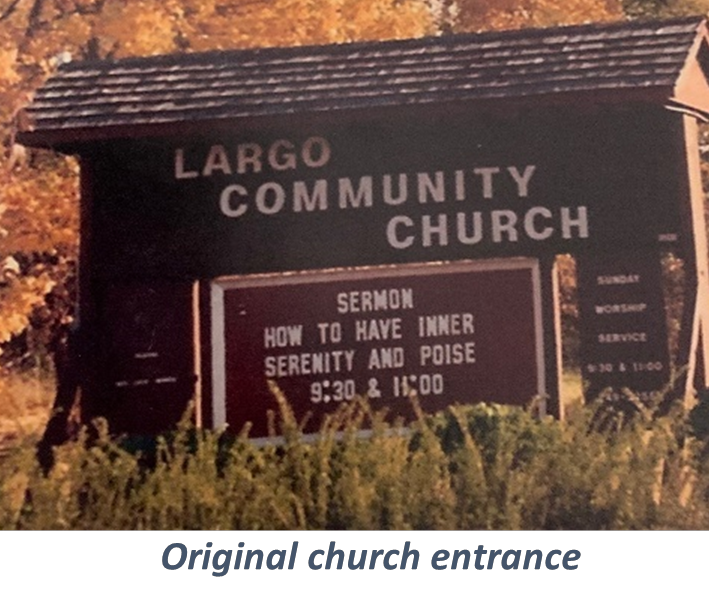 For the first five years, the members of the Largo Community Church worshiped in the multi-purpose room at Largo High School in Largo, MD, and had mid-week Bible Studies in the Morris's home. Then, an opportunity to purchase 10 acres at the church's present location became available, followed by two more acres and, eventually, the farm next door, bringing the total to 55 acres.
Today, the Largo Community Church has over 50,000 square feet of building space housing the main sanctuary, several smaller sanctuaries, a sizeable general-purpose meeting space, dozens of Sunday school classrooms, a library, and staff offices.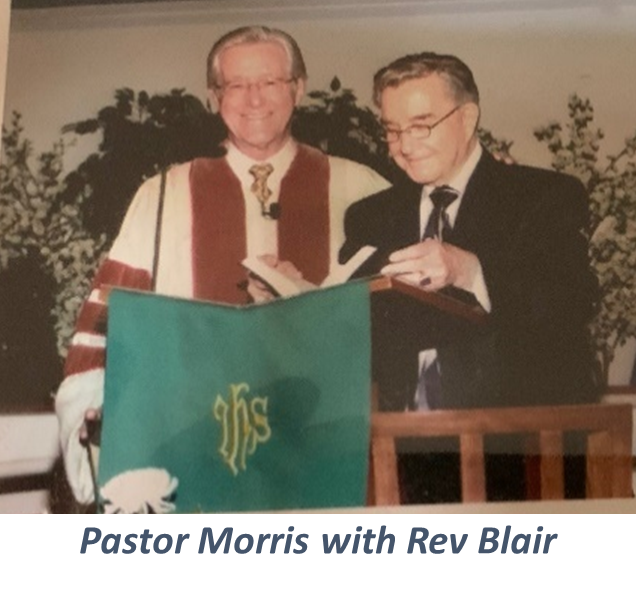 In referencing the tremendous ways God has moved in establishing the church, Dr. Charles E. Blair, Pastor Emeritus of Calvary Temple in Denver, Colorado, wrote, "Largo Community Church is a church which has broken through walls…torn down… climbed over… and tunneled under barriers of all kinds—financial, social, logical, emotional, and relational—even spiritual. She is a model, as is her unique history and her courageous, faithful Pastor."
In addition to the Largo Community Church, Pastor Morris has been involved in other initiatives, including a radio and television media ministry, a licensed counseling ministry, and teaching counseling and marriage and family therapy classes at Regent University's Alexandria, VA campus. God led him to an international outreach teaching for Asia Pacific Theological Seminary that took him to the Philippines, Malaysia, Indonesia, Figi, Russia, and countries in South America.
Jack Morris, D. Min, LCPC, LCMFT
Certificate in Family Counseling, Post-Doctoral, Bowie State University, Bowie, MD
D. Min., McCormick Theological Seminary, Chicago, IL
D. Min., Luther Rice Seminary, Lithonia, GA
M.A., New York University, NY, NY
B.A., Central Bible College, Springfield, MO
Licensed:
Licensed Clinical Professional Counselor (LCPC) – Maryland
Licensed Marriage and Family Therapist (LCMFT) – Maryland and Virginia
Clinical Fellow – American Association for Marriage and Family therapy (AAMFT)
Founding Pastor of the Largo Community Church
June 1972 - Present