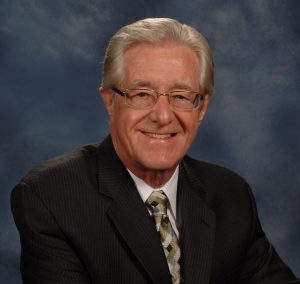 The Healing Word is a national and international ministry reaching out to the world with the hope and love that Jesus Christ offers. Our guiding truth is found in Psalm 107:20: "He sent His Word and healed them…" and the message is simple – a relationship with God found only through His Son, Jesus Christ, is the way to achieve true peace and everlasting joy, no matter your circumstances in life.
The Healing Word is a ministry of the Largo Community Church located just outside our Nation's Capital in Washington D.C., founded by Rev. H. Jack Morris, alongside his now dearly departed wife, Corin. The media ministry was created in 1994, and today, The Healing Word reaches thousands across the United States and worldwide with the hope and healing found in the Word of God.
The Healing Word can be heard on WAVA 105.1 FM, Monday-Friday at 9:30 p.m. and on Saturdays at 10:00 p.m. and listen anytime on Oneplace.com and Light Source.com.